Introduction
Alum, also known as fitkari, is a naturally occurring compound that has been used for centuries due to its versatile properties. This comprehensive article aims to explore the various aspects of alum, including its usage, sources, applications, health benefits, uses in food cooking, and potential side effects. Whether you're interested in its historical significance or considering incorporating it into your culinary endeavors, this guide will provide valuable insights into this unique substance.
"Alum" – Names In Other Languages
Alum name in Hindi – Fitkari (फिटकरी)
Alum name in Gujarati – Phatakadi (ફટકડી)
Alum name in Marathi – Turati (तुरटी)
Alum name in Tamil – Patikaram (படிகாரம்)
Alum name in Telugu – Patika (పటిక)
Alum name in Malayalam – Alam (അലം)
Table of Contents:
What is Alum?
• Definition and Composition
• Types of Alum
• Historical Significance
Sources of Alum
• Natural Sources
• Synthetic Production
Applications of Alum
• Industrial Applications
• Cosmetics and Personal Care Products
• Culinary Uses
• Water Treatment
Health Benefits of Alum
• Antiseptic and Antibacterial Properties
• Oral Health Benefits
• Skin Care Applications
• Alleviating Minor Burns and Cuts
• Hemorrhoid Relief
• Potential Cancer-Fighting Properties
Uses of Alum in Food Cooking
• Pickling and Fermentation
• Crispness Enhancer for Fruits and Vegetables
• Leavening Agent in Baking Powder
• Clarifying Agent in Brewing and Wine-making
Potential Side Effects of Alum
• Skin Irritation and Allergies
• Digestive Issues
• Neurological Concerns
• Kidney Damage
• Pregnancy and Breastfeeding Precautions
Conclusion
1. What is Alum?
Alum is a general term that refers to a class of chemical compounds known as double salts. It is primarily composed of aluminum sulfate, which is commonly found in its hydrated form. Alum can be derived from various sources and has been used for its astringent, antiseptic, and antibacterial properties. Throughout history, alum was highly valued for its ability to preserve food and as a mordant in the textile industry.
2. Sources of Alum
Alum can be obtained from both natural and synthetic sources. Natural sources of alum include minerals such as alunite, kalinite, and leucite. Synthetic production of alum involves the reaction of aluminum sulfate with potassium sulfate or ammonium sulfate.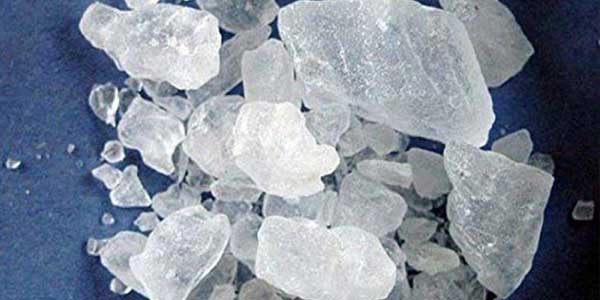 3. Applications of Alum
Alum finds applications in a wide range of industries. It is used as a coagulant in water treatment processes, a clarifying agent in brewing and winemaking, and a dye fixative in textiles. In the culinary world, alum is used for pickling, as a crispness enhancer in fruits and vegetables, and as a leavening agent in baking powder. It is also present in various cosmetics and personal care products due to its astringent and antiperspirant properties.
4. Health Benefits of Alum
Alum possesses several health benefits that have been recognized and utilized for centuries. Its antiseptic and antibacterial properties make it effective in treating minor cuts, wounds, and gum infections. Alum is used in oral hygiene products for its ability to strengthen gums, reduce plaque, and combat bad breath. It is also known for its skin-tightening effects and its potential in reducing body odor. Additionally, recent research suggests that alum may possess anticancer properties, although further studies are needed to confirm these findings.
5. Uses of Alum in Food Cooking
Alum plays a crucial role in food cooking, especially in certain traditional preservation techniques and processes. It is commonly used in pickling and fermentation, where it helps maintain the crispness and texture of vegetables and fruits. Alum is also employed as a leavening agent in baking powder, contributing to the light and fluffy texture of baked goods. Additionally, in brewing and winemaking, alum serves as a clarifying agent, aiding in the removal of impurities and improving the clarity of the final product.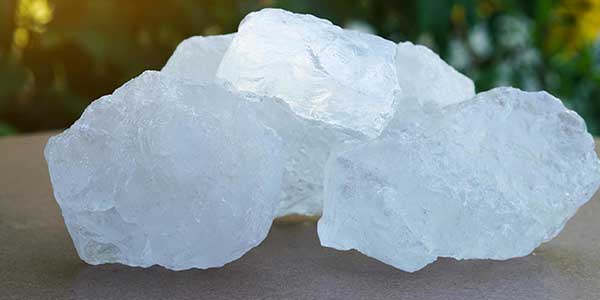 6. Potential Side Effects of Alum
While alum offers various benefits, it's important to be aware of potential side effects. Excessive use or prolonged exposure to alum can lead to skin irritation, allergies, digestive issues, and neurological concerns. Moreover, it may have adverse effects on kidney function, so caution is advised for individuals with pre-existing kidney conditions. Pregnant and breastfeeding women should avoid using alum due to the lack of sufficient research on its safety in these situations.
7. Conclusion
Alum, or fitkari, has a rich history of usage and possesses numerous applications, health benefits, and uses in food cooking. From its industrial applications to its role in traditional preservation techniques, alum continues to be a versatile substance. However, like any compound, it is crucial to use it in moderation and be aware of potential side effects. Before incorporating alum into your culinary endeavors or daily routine, consult with a healthcare professional to ensure its safe and appropriate usage.